Family Dentist South Durham
Professional and regular dental care is beneficial for overall well-being and health at any age. Consistent checkup appointments are the best way to keep your smile in great shape. Please contact Southpoint Family Dentistry for your routine care and for acute problems. Our practice is interested in your optimum oral health and helping you reach it as comfortably as possible. We want you to enjoy a bright smile and strong healthy teeth and oral health for years to come!
Support Your Local Businesses in RTP/Durham/Raleigh
Southpoint Family Dentistry is an independently-owned practice with no corporate involvement or direction. We live and work in the area and are just as invested in the well being and future of the RTP/Raleigh/Durham area like everyone else.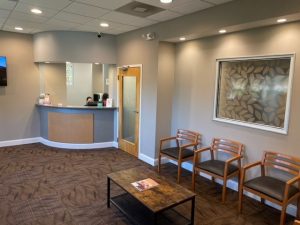 ---
Dentist Services
We offer comprehensive preventive and restorative family dental care for most ages. From simple cleanings to periodontal concerns, our hygienists are always ready to render the best and most appropriate dental service for each patient and explain the level of periodontal health. Dr. Naik and the entire team at Southpoint Family Dentistry are experienced, will discuss any relevant options and considerations for maintaining, restoring, or replacing teeth, and strive to provide a high level of clinical outcome at all times.
Family Dentist
South Durham