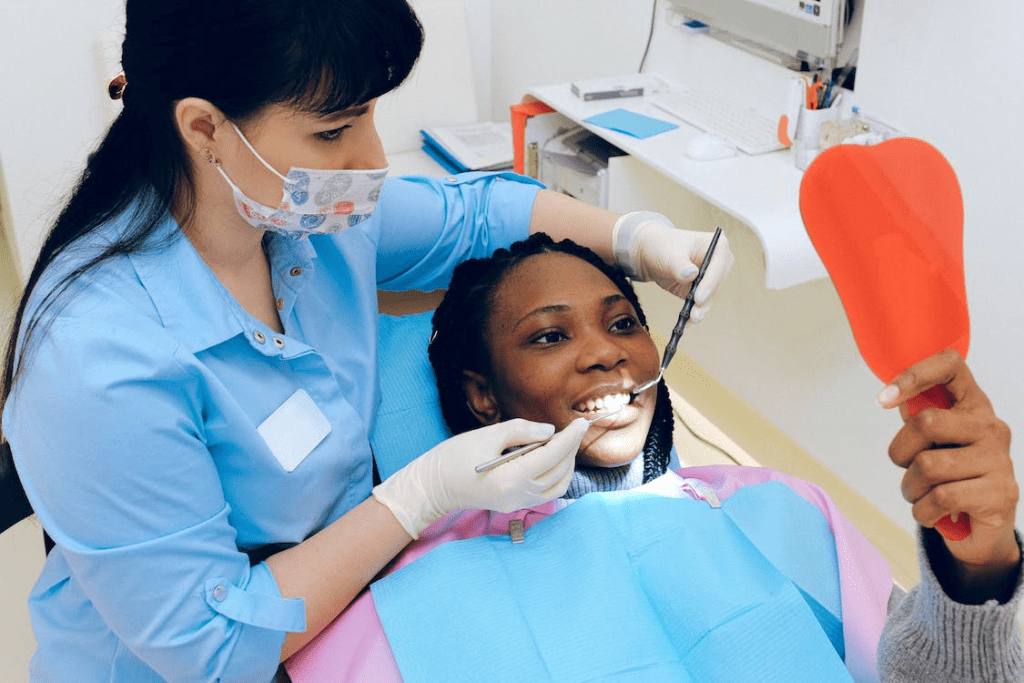 Good oral health is essential for your and your family's well-being. The field of dentistry offers a wide range of services to help maintain and restore your smile. Our experienced and conscientious team will take care of your family's dental needs in Durham, NC. Keep reading to explore 5 key dental services: orthodontics, crowns and bridges, dental implants, dentures, and root canal treatments.
Orthodontics
The proper alignment of your teeth is not just about aesthetics. It has functional value for your oral health, too. Orthodontics is the branch of dentistry focused on idealizing the alignment of your teeth and jaws. Untreated orthodontic issues can lead to problems like gum disease, tooth decay, and even difficulties with speech, hygiene, and eating. The most common orthodontic treatment is braces, but modern orthodontic treatment is more discreet and comfortable than ever. Options like clear braces and Invisalign or SureSmile clear aligners are available for many cases. Orthodontic treatment will improve your oral health and lead to a healthier and more attractive smile whether in our practice or with one of our trusted orthodontic peers.
Crowns & Bridges
Crowns and bridges are dental prosthetics that help restore damaged or missing teeth. They serve both functional and aesthetic purposes. Crowns are used to cover a damaged or decayed tooth and those that have been treated endodontically and provide strength and protection while preserving a tooth's natural appearance.
Bridges and implants are used to replace missing teeth. Bridges consist of one or more artificial teeth anchored to adjacent natural teeth or dental implants. They restore your ability to chew and speak properly, and also fill in the gap left by missing teeth.
Our team will customize crowns and bridges to match your natural teeth, ensuring a seamless and aesthetically pleasing result.
Dental Implants
Dental implants are a reliable, modern solution for replacing missing teeth. Unlike traditional bridges or dentures, which rest on the gums or rely on adjacent teeth, dental implants are surgically placed in the place of missing teeth, mimicking the natural structure of a tooth. Dental implants offer several advantages, such as better durability, greater functionality, better aesthetics, and bone preservation. With multiple years of clinical experience, our team can plan your implant-related treatment to give you the best results.
Dentures
Dentures are a classic solution for missing teeth. The two options for dentures are complete dentures and partial dentures. Complete dentures replace all the teeth in one or both arches and rest on the gums. They can also be significantly improved by involving implants as anchors. Partial dentures are designed for those who have some natural teeth remaining and are looking for a quicker option than implants or as a short-term answer to improving dental health. The replacement teeth in partial dentures attach to the natural teeth for support and can offer a satisfactory aesthetic outcome as compared to missing teeth.
Root Canal
Root canals are good options to save a tooth from being extracted. They are usually completed under local anesthesia in 1-2 visits. Root canal treatment is the answer for saving teeth with infected, traumatized, or damaged pulp (often due to advanced decay but can also be in response to trauma). We work with some of the most experienced and respected root canal specialists in the area who can deliver the best results for you.
Insurers We Cover
We are an established and conscientious dental clinic in Durham, NC. We are in-network with common insurance companies such as Metlife, Cigna Healthcare, Delta Dental, United Healthcare, Ameritas, Blue Cross Blue Shield, Guardian, Aetna, and United Concordia Dental but are happy to see you regardless of insurance considerations.
It's time to transform your smile and boost your oral health with the help of Southpoint Family Dentistry. Schedule your dental appointment today!